News & Events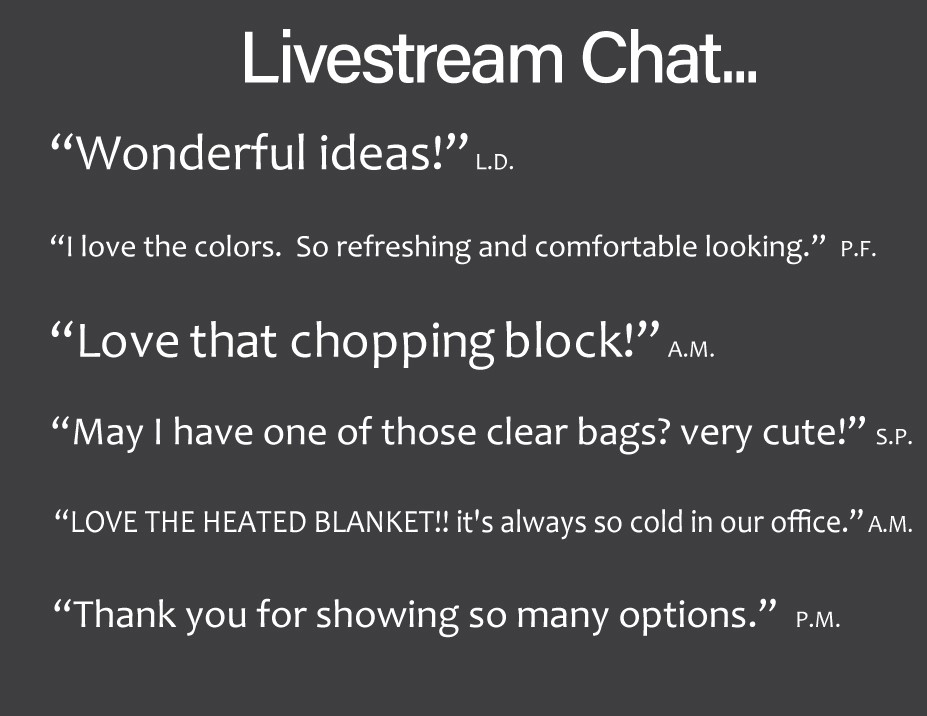 Request a Personal Zoom Presentation
We'll put together a Zoom Presentation selected for your specific needs and wants.
Have an event coming up?
Running low and need to reorder?
Just want to see what's new?
Click the button above to send us some details and your request for a Zoom.
We'll respond with a few time/date options.
Zoom Our Showroom
Now you can visit our branded gift showroom on your computer!
Our clients are loving this new, convenient way to enjoy a presentation of great promotional gift ideas.
It's so easy and quick.
For many years, only local clients were able to visit the showroom, but now, all of our clients across the US can take advantage of the largest showroom of it's kind.
Our showroom is continually curated to add the best new products as they are released. We also add gifts that have been filtered through hundreds of clients who choose their favorites from a number of choices. Samples they've held and compared to others, so we know they're great choices.
Try it out...what types of gifts or giveaways would you like to see? We can keep it short or plan a 30-45 minute presentation for your entire team.
If you'd like to book one, please click this red button below to email us.
Just say you'd like to schedule a zoom, and we'll work-out the best day and time for you.
Hope to see you soon!